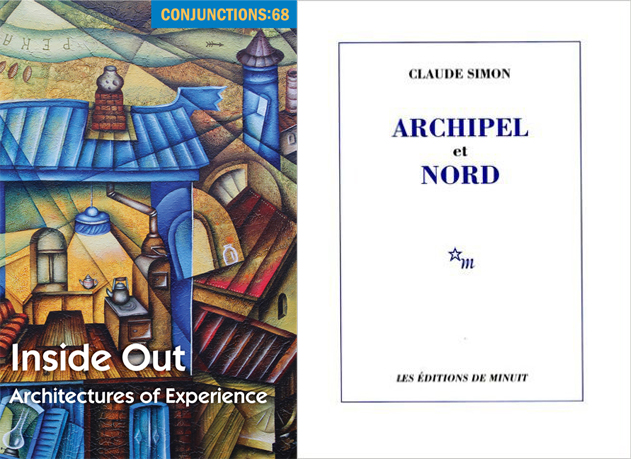 The new issue of Conjunctions is out, and includes my translations of two prose poems by French novelist Claude Simon.
Archipelago and North were originally published in Finland, in 1974, but didn't appear in France until 2009, four years after Simon's death. They are available here in English for the first time.
To purchase a copy or subscribe to Conjunctions, please visit the journal's website.